Ballet Dance Classes
Ballet is an art form created by the movement of the human body. It is theatrical–performed on a stage to an audience utilizing costumes, scenic design and lighting. It can tell a story or express a thought or emotion. Ballet can be magical, exciting, provoking or disturbing.
Panorama Dance offers different classes for students based on how advanced they are. We offer classes to students ranging from beginners who just want to dance for fun, to students wishing to pursue a professional career in dance.
At Panorama School of Dance we enhance our student's education through the highly respected Royal Academy of Dance (RAD) graded and vocational examinations. The Royal Academy of Dance is one of the largest and most influential dance education and training organizations in the world with more than 13,000 members spread across 79 countries.
The examination syllabus is taught to more than a quarter of a million students around the globe and is one of the most widely used classical ballet syllabi in professional academies and college dance programs throughout Canada and the United States. Participation in the RAD Exam system is possible only through officially registered and certified RAD teachers and schools.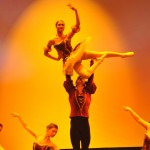 Upon teacher's assessment to ensure optimal progress, our students are given the option to prepare for graded or vocational examinations.
Below is a breakdown of our class levels:
Leap N' Learn (3 & 4 Years)

We are excited to implement our new Leap N' Learn early childhood dance program. This wonderful program is a comprehensive early childhood dance syllabus that is based on children's physical, emotional and cognitive development. It encourages creativity, self-expression and fundamental movement skills. Click here for more information on our Leap N' Learn classes and to register your child in our program.
Pre-Ballet (5 Years)

Pre-Ballet is for students who are 5 years of age. Students will learn more classroom discipline and the beginnings of ballet technique. This is done in an atmosphere of play and imagination. We also implement aspects of our newly designed early childhood dance program, "Leap N' Learn".
Pre-Primary & Primary Ballet

These levels offer an introduction to the Royal Academy of Dancing Syllabus and, upon the teacher's discretion children may be entered into a short formal examination conducted by the teacher and RAD examiner.
Grades One to Eight Ballet

The eight grades provide a gradual progression in ballet training encouraging children to achieve a high technical standard, freedom of expression and love of dance. Students may be examined in a formal setting to provide an independent evaluation of their dancing. Students may be examined at a presentation level or a full grade level at the discretion of the teacher.
Royal Academy of Dance (RAD) Ballet

Founded in 1920 to set standards for dance teaching in the UK, The Royal Academy of Dance is a global leader in dance education and continuing professional development for dance.
The Graded Syllabus consists of Pre-Primary, Primary, and numbered Grades 1-8. Each grade incorporates classical ballet, free movement and character dance. The syllabus is devised to progress in difficulty from one grade to the next and a student studying the grades in sequence would be expected to develop a greater degree of dance technique at each level. Students study classical technique, free movement and character dance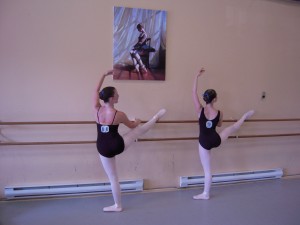 The Vocational Graded Syllabus is designed primarily for older children or young adults who are considering a career in professional dance, as a performer, teacher or in another capacity. The vocational syllabus is technically demanding and comprises only Classical Ballet and Pointe Work. Students choosing to study this series of awards are required to be competent in the fundamentals of ballet technique and movement vocabulary. *Please be advised that students participating in the Vocational levels will continue classes until mid July, which is after our regular session has finished. Often, the Vocational students will be entered into the summer session of Exams, which generally run from mid July, through the first week of August.
******************************************************************************************************************************************
Panorama School of Dance has been offering Ballet classes in Surrey for over 35 years. Our experienced and friendly staff make our classes an activity that students truly look forward to attending.
Getting your child enrolled in one of our Ballet classes is incredibly easy. You have the option of registering your child online within a few minutes from the list below. Simply select the location at which you would like your child to be enrolled in and the level they fall under.
If you have questions regarding our Ballet dance program, or any other questions regarding our dance school feel free to call us at (604) 599-9351 (Ridge Studio) or (604) 599-4011 (Fleetwood Studio).
Register
Class
Gender
Ages
Dates
Days
Times
Register
Adv Pointe/Variations
This class is designed for students enrolled in the Advanced Vocational levels (Advanced Foundation to Advanced 2). The focus of this class will be strengthening pointe technique and expanding pointe vocabulary. This knowledge will then be applied to learning classical Ballet Variations from various historical ballets.


Both
13 - 18
09/14/17-05/26/18
Thu
6:30pm-8:00pm
Register
Advanced 2
Designed for those students showing technical skill or those wishing to pursue a career in dance at the performing or teaching level, the major levels provide an opportunity for committed students to further develop their technical skills. Pointe shoes are introduced at the vocational level. Please note that at this level, students will be required to take classes through the month of June and the first 2 weeks of July.


Both
12 - 18
09/13/17-05/26/18
Wed
8:00pm-9:30pm
Register
Advanced 2
Designed for those students showing technical skill or those wishing to pursue a career in dance at the performing or teaching level, the major levels provide an opportunity for committed students to further develop their technical skills. Pointe shoes are introduced at the vocational level. Please note that at this level, students will be required to take classes through the month of June and the first 2 weeks of July.


Both
12 - 18
09/14/17-05/26/18
Thu
8:00pm-9:30pm
Register
Advanced Found
Designed for those students showing technical skill or those wishing to pursue a career in dance at the performing or teaching level, the major levels provide an opportunity for committed students to further develop their technical skills. Pointe shoes are introduced at the vocational level. Please note that at this level, students will be required to take classes through the month of June and the first 2 weeks of July.


Both
12 - 18
09/14/17-05/26/18
Thu
8:00pm-9:30pm
Register
Advanced Found
Designed for those students showing technical skill or those wishing to pursue a career in dance at the performing or teaching level, the major levels provide an opportunity for committed students to further develop their technical skills. Pointe shoes are introduced at the vocational level. Please note that at this level, students will be required to take classes through the month of June and the first 2 weeks of July.


Both
12 - 18
09/12/17-05/26/18
Tue
8:00pm-9:30pm
Register
Grade 1A
*Note: Students must also attend class on Saturday 10:45-11:45am. Ballet positions, technique, and exercises will be covered as dancers develop poise, grace, & confidence. The eight grades provide a gradual progression in ballet training encouraging children to achieve a high technical standard, freedom of expression and love of dance. Students may be examined in a formal setting to provide an independent evaluation of their dancing. Students may be examined at a presentation level or a full grade level at the discretion of the teacher.


Both
7 - 9
09/14/17-05/26/18
Thu
6:30pm-7:30pm
Register
Grade 1A
*Note: Students must also attend class on Thursdays 6:30-7:30 pm Ballet positions, technique, and exercises will be covered as dancers develop poise, grace, & confidence. The eight grades provide a gradual progression in ballet training encouraging children to achieve a high technical standard, freedom of expression and love of dance. Students may be examined in a formal setting to provide an independent evaluation of their dancing. Students may be examined at a presentation level or a full grade level at the discretion of the teacher.


Both
7 - 9
09/09/17-05/26/18
Sat
10:45am-11:45am
Register
Grade 1B
*Note: Students must also attend class on Saturday, 10:45-11:45am. Ballet positions, technique, and exercises will be covered as dancers develop poise, grace, & confidence. The eight grades provide a gradual progression in ballet training encouraging children to achieve a high technical standard, freedom of expression and love of dance. Students may be examined in a formal setting to provide an independent evaluation of their dancing. Students may be examined at a presentation level or a full grade level at the discretion of the teacher.


Both
7 - 9
09/12/17-05/26/18
Tue
6:30pm-7:30pm
Register
Grade 1B
*Note: Students must also attend class on Tuesdays 6:30-7:30 pm. Ballet positions, technique, and exercises will be covered as dancers develop poise, grace, & confidence. The eight grades provide a gradual progression in ballet training encouraging children to achieve a high technical standard, freedom of expression and love of dance. Students may be examined in a formal setting to provide an independent evaluation of their dancing. Students may be examined at a presentation level or a full grade level at the discretion of the teacher.


Both
7 - 9
09/09/17-05/26/18
Sat
10:45am-11:45am
Register
Grade 2A
** Note: Student must also take Grade 2A class on Thursdays, 5:15 pm**

Ballet positions, technique, and exercises will be covered as dancers develop poise, grace, & confidence. The eight grades provide a gradual progression in ballet training encouraging children to achieve a high technical standard, freedom of expression and love of dance. Students may be examined in a formal setting to provide an independent evaluation of their dancing. Students may be examined at a presentation level or a full grade level at the discretion of the teacher.


Both
8 - 10
09/09/17-05/26/18
Sat
11:00am-12:15pm
Register
Grade 2A
** Note: Student must also take Grade 2A class on Saturday 11:00-12:15 pm*

Ballet positions, technique, and exercises will be covered as dancers develop poise, grace, & confidence. The eight grades provide a gradual progression in ballet training encouraging children to achieve a high technical standard, freedom of expression and love of dance. Students may be examined in a formal setting to provide an independent evaluation of their dancing. Students may be examined at a presentation level or a full grade level at the discretion of the teacher.


Both
8 - 10
09/14/17-05/26/18
Thu
5:15pm-6:30pm
Register
Grade 2B
** Note: Student must also take Grade 2B class on Saturdays, 12:00pm**

The eight grades provide a gradual progression in ballet training encouraging children to achieve a high technical standard, freedom of expression and love of dance. Students may be examined in a formal setting to provide an independent evaluation of their dancing. Students may be examined at a presentation level or a full grade level at the discretion of the teacher.


Both
8 - 10
09/15/17-05/26/18
Fri
5:30pm-6:45pm
Register
Grade 2B
** Note: Student must also take Grade 2B class on Fridays, 5:30 pm**

The eight grades provide a gradual progression in ballet training encouraging children to achieve a high technical standard, freedom of expression and love of dance. Students may be examined in a formal setting to provide an independent evaluation of their dancing. Students may be examined at a presentation level or a full grade level at the discretion of the teacher.


Both
8 - 10
09/09/17-05/26/18
Sat
12:00pm-1:15pm
Register
Grade 3A
** Note: Student must also take Grade 3A class on Tuesdays, 3:30-5:00pm

The eight grades provide a gradual progression in ballet training encouraging children to achieve a high technical standard, freedom of expression and love of dance. Students may be examined in a formal setting to provide an independent evaluation of their dancing. Students may be examined at a presentation level or a full grade level at the discretion of the teacher.


Both
8.5 - 11
09/11/17-05/26/18
Mon
3:30pm-5:00pm
Register
Grade 3A
** Note: Student must also take Grade 3A class on Mondays, 3:30-5:00pm

The eight grades provide a gradual progression in ballet training encouraging children to achieve a high technical standard, freedom of expression and love of dance. Students may be examined in a formal setting to provide an independent evaluation of their dancing. Students may be examined at a presentation level or a full grade level at the discretion of the teacher.


Both
8.5 - 11
09/12/17-05/26/18
Tue
3:30pm-5:00pm
Wait List
Grade 3B
**Note: Students must also attend class on Mondays, 6:15-7:45 pm

Ballet positions, technique, and exercises will be covered as dancers develop poise, grace, & confidence. The eight grades provide a gradual progression in ballet training encouraging children to achieve a high technical standard, freedom of expression and love of dance. Students may be examined in a formal setting to provide an independent evaluation of their dancing. Students may be examined at a presentation level or a full grade level at the discretion of the teacher.


Both
8.5 - 11
09/09/17-05/26/18
Sat
1:15pm-2:45pm
Wait List
Grade 3B
**Note: Students must also attend class on Saturday 1:15-2:45pm

Ballet positions, technique, and exercises will be covered as dancers develop poise, grace, & confidence. The eight grades provide a gradual progression in ballet training encouraging children to achieve a high technical standard, freedom of expression and love of dance. Students may be examined in a formal setting to provide an independent evaluation of their dancing. Students may be examined at a presentation level or a full grade level at the discretion of the teacher.


Both
8.5 - 11
09/11/17-05/26/18
Mon
6:15pm-7:45pm
Register
Grade 3C
**Note: Students must also attend class on Saturdays, 12:15-1:45pm

Ballet positions, technique, and exercises will be covered as dancers develop poise, grace, & confidence. The eight grades provide a gradual progression in ballet training encouraging children to achieve a high technical standard, freedom of expression and love of dance. Students may be examined in a formal setting to provide an independent evaluation of their dancing. Students may be examined at a presentation level or a full grade level at the discretion of the teacher.


Both
8.67 - 11
09/12/17-05/26/18
Tue
5:00pm-6:30pm
Register
Grade 3C
**Note: Students must also attend class on Tuesdays. 5:00-6:30pm*

Ballet positions, technique, and exercises will be covered as dancers develop poise, grace, & confidence. The eight grades provide a gradual progression in ballet training encouraging children to achieve a high technical standard, freedom of expression and love of dance. Students may be examined in a formal setting to provide an independent evaluation of their dancing. Students may be examined at a presentation level or a full grade level at the discretion of the teacher.


Both
8.5 - 11
09/09/17-05/26/18
Sat
12:15pm-1:45pm
Register
Grade 4
**Note: Students must also attend class on Saturdays, 9:15-10:45am**

Ballet positions, technique, and exercises will be covered as dancers develop poise, grace, & confidence. The eight grades provide a gradual progression in ballet training encouraging children to achieve a high technical standard, freedom of expression and love of dance. Students may be examined in a formal setting to provide an independent evaluation of their dancing. Students may be examined at a presentation level or a full grade level at the discretion of the teacher.


Both
9 - 14
09/13/17-05/26/18
Wed
6:30pm-8:00pm
Register
Grade 4
**Note: Students must also attend class on Wednesdays 6:30-8:00pm** Ballet positions, technique, and exercises will be covered as dancers develop poise, grace, & confidence. The eight grades provide a gradual progression in ballet training encouraging children to achieve a high technical standard, freedom of expression and love of dance. Students may be examined in a formal setting to provide an independent evaluation of their dancing. Students may be examined at a presentation level or a full grade level at the discretion of the teacher.


Both
9 - 14
09/09/17-05/26/18
Sat
9:15am-10:45am
Register
Grade 5
**Note: Students must also attend class on Tuesdays 3:30 - 5:00pm**

Ballet positions, technique, and exercises will be covered as dancers develop poise, grace, & confidence. The eight grades provide a gradual progression in ballet training encouraging children to achieve a high technical standard, freedom of expression and love of dance. Students may be examined in a formal setting to provide an independent evaluation of their dancing. Students may be examined at a presentation level or a full grade level at the discretion of the teacher.


Both
10.5 - 18
09/11/17-05/26/18
Mon
6:30pm-8:00pm
Register
Grade 5
**Note: Students must also attend class on Mondays, 6:30-8:00pm**

Ballet positions, technique, and exercises will be covered as dancers develop poise, grace, & confidence. The eight grades provide a gradual progression in ballet training encouraging children to achieve a high technical standard, freedom of expression and love of dance. Students may be examined in a formal setting to provide an independent evaluation of their dancing. Students may be examined at a presentation level or a full grade level at the discretion of the teacher.


Both
10.5 - 18
09/12/17-05/26/18
Tue
3:30pm-5:00pm
Register
Grade 6A (1st year)
**Note: Students must also attend class on Thursdays, 3:30-5:00pm** The eight grades provide a gradual progression in ballet training encouraging children to achieve a high technical standard, freedom of expression and love of dance. Students may be examined in a formal setting to provide an independent evaluation of their dancing. Students may be examined at a presentation level or a full grade level at the discretion of the teacher.


Both
11 - 18
09/12/17-05/26/18
Tue
5:00pm-6:30pm
Register
Grade 6A (1st year)
**Note: Students must also attend class on Tuesdays, 5:00-6:30pm** The eight grades provide a gradual progression in ballet training encouraging children to achieve a high technical standard, freedom of expression and love of dance. Students may be examined in a formal setting to provide an independent evaluation of their dancing. Students may be examined at a presentation level or a full grade level at the discretion of the teacher.


Both
11 - 18
09/14/17-05/26/18
Thu
3:30pm-5:00pm
Register
Grade 6A (2nd year)
**Note: Students must also attend class on Tuesdays, 3:30pm** The eight grades provide a gradual progression in ballet training encouraging children to achieve a high technical standard, freedom of expression and love of dance. Students may be examined in a formal setting to provide an independent evaluation of their dancing. Students may be examined at a presentation level or a full grade level at the discretion of the teacher.


Both
11 - 18
09/14/17-05/26/18
Thu
3:30pm-5:00pm
Register
Grade 6A (2nd year)
**Note: Students must also attend class on Thursdays, 3:30-5:00pm** The eight grades provide a gradual progression in ballet training encouraging children to achieve a high technical standard, freedom of expression and love of dance. Students may be examined in a formal setting to provide an independent evaluation of their dancing. Students may be examined at a presentation level or a full grade level at the discretion of the teacher.


Both
11 - 18
09/12/17-05/26/18
Tue
3:30pm-5:00pm
Register
Grade 6B (1st year)
**Note: Students must also attend class on Wednesdays, 5:00-6:30pm** The eight grades provide a gradual progression in ballet training encouraging children to achieve a high technical standard, freedom of expression and love of dance. Students may be examined in a formal setting to provide an independent evaluation of their dancing. Students may be examined at a presentation level or a full grade level at the discretion of the teacher.


Both
11 - 18
09/11/17-05/26/18
Mon
5:00pm-6:30pm
Register
Grade 6B (1st year)
**Note: Students must also attend class on Mondays, 5:00-6:30pm** The eight grades provide a gradual progression in ballet training encouraging children to achieve a high technical standard, freedom of expression and love of dance. Students may be examined in a formal setting to provide an independent evaluation of their dancing. Students may be examined at a presentation level or a full grade level at the discretion of the teacher.


Both
11 - 18
09/13/17-05/26/18
Wed
5:00pm-6:30pm
Register
Grade 6B (2nd year)
**Note: Students must also attend class on Thursdays, 5:00-6:30pm** The eight grades provide a gradual progression in ballet training encouraging children to achieve a high technical standard, freedom of expression and love of dance. Students may be examined in a formal setting to provide an independent evaluation of their dancing. Students may be examined at a presentation level or a full grade level at the discretion of the teacher.


Both
11 - 18
09/12/17-05/26/18
Tue
6:30pm-8:00pm
Register
Grade 6B (2nd year)
**Note: Students must also attend class on Tuesdays, 6:30-8:00pm** The eight grades provide a gradual progression in ballet training encouraging children to achieve a high technical standard, freedom of expression and love of dance. Students may be examined in a formal setting to provide an independent evaluation of their dancing. Students may be examined at a presentation level or a full grade level at the discretion of the teacher.


Both
11 - 18
09/14/17-05/26/18
Thu
5:00pm-6:30pm
Register
Grade 8
**Note: Students must also attend class on Thursdays 6:30-8:00 pm** The eight grades provide a gradual progression in ballet training encouraging children to achieve a high technical standard, freedom of expression and love of dance. Students may be examined in a formal setting to provide an independent evaluation of their dancing. Students may be examined at a presentation level or a full grade level at the discretion of the teacher.


Both
12 - 18
09/12/17-05/26/18
Tue
7:30pm-9:00pm
Register
Grade 8
**Note: Students must also attend class on Tuesdays 7:30-9:00pm** The eight grades provide a gradual progression in ballet training encouraging children to achieve a high technical standard, freedom of expression and love of dance. Students may be examined in a formal setting to provide an independent evaluation of their dancing. Students may be examined at a presentation level or a full grade level at the discretion of the teacher.


Both
12 - 18
09/14/17-05/26/18
Thu
6:30pm-8:00pm
Register
Intermediate
**Note: Students must also attend class on Thursday 5:00 - 6:30 pm** Designed for those students showing technical skill or those wishing to pursue a career in dance at the performing or teaching level, the major levels provide an opportunity for committed students to further develop their technical skills. Pointe shoes are introduced at the vocational level. Please note that at this level, students will be required to take classes through the month of June and the first 2 weeks of July.


Both
11.58 - 18
09/12/17-05/26/18
Tue
8:00pm-9:30pm
Register
Intermediate
**Note: Students must also attend class on Tuesday 8:00 - 9:30 pm** Designed for those students showing technical skill or those wishing to pursue a career in dance at the performing or teaching level, the major levels provide an opportunity for committed students to further develop their technical skills. Pointe shoes are introduced at the vocational level. Please note that at this level, students will be required to take classes through the month of June and the first 2 weeks of July.


Both
11.5 - 18
09/14/17-05/26/18
Thu
5:00pm-6:30pm
Register
Intermediate Foundation
**Note: Students must also attend class on Wednesday 3:30 -5:00 pm** Designed for those students showing technical skill or those wishing to pursue a career in dance at the performing or teaching level, the major levels provide an opportunity for committed students to further develop their technical skills. Pointe shoes are introduced at the vocational level. Please note that at this level, students will be required to take classes through the month of June and the first 2 weeks of July.


Both
10.5 - 18
09/12/17-05/26/18
Tue
5:00pm-6:30pm
Register
Intermediate Foundation
**Note: Students must also attend class on Tuesday 5:00 - 6:30 pm** Designed for those students showing technical skill or those wishing to pursue a career in dance at the performing or teaching level, the major levels provide an opportunity for committed students to further develop their technical skills. Pointe shoes are introduced at the vocational level. Please note that at this level, students will be required to take classes through the month of June and the first 2 weeks of July.


Both
10.5 - 18
09/13/17-05/26/18
Wed
3:30pm-5:00pm
Register
Open Snr Ballet
For our senior ballet students who have completed the RAD graded exams to Grade 8, and wish to continue their ballet education.


Both
13 - 18
09/11/17-05/26/18
Mon
8:00pm-9:30pm
Register
Open Snr Ballet
For our senior ballet students who have completed the RAD graded exams to Grade 8, and wish to continue their ballet education.


Both
13 - 18
09/12/17-05/26/18
Tue
6:30pm-8:00pm
Register
Panorama Youth Company Inter.
PYC is a pre-professional youth dance company with aims to teach the qualities needed to be part of a professional company or organization. The dancers are held to high standards and the expectations of their participation and attitudes are of the highest quality. The company is fast paced, full of fun and high in energy. We pride ourselves on sharing our enthusiasm and passion for dance in the community at various venues and events. Performances in the past have included schools, the PNE, parades, Disneyland and Cruise ships.? Each of our students, ranging in ages from 8-19, must be registered in ballet and one other discipline to be accepted into our Company program. The PYC attend extra rehearsals, weekday and weekend performances and some planned out-of-town engagements.

The Company's repertoire includes Contemporary, Jazz, Lyrical Jazz, Stage and Hip Hop choreography. A strong commitment is required and placement is at the discretion of the Artistic Director.


Both
10 - 13
09/15/17-05/26/18
Fri
5:30pm-7:30pm
Register
Panorama Youth Company Jnr
PYC is a pre-professional youth dance company with aims to teach the qualities needed to be part of a professional company or organization. The dancers are held to high standards and the expectations of their participation and attitudes are of the highest quality. The company is fast paced, full of fun and high in energy. We pride ourselves on sharing our enthusiasm and passion for dance in the community at various venues and events. Performances in the past have included schools, the PNE, parades, Disneyland and Cruise ships.? Each of our students, ranging in ages from 8-19, must be registered in ballet and one other discipline to be accepted into our Company program. The PYC attend extra rehearsals, weekday and weekend performances and some planned out-of-town engagements.

The Company's repertoire includes Contemporary, Jazz, Lyrical Jazz, Stage and Hip Hop choreography. A strong commitment is required and placement is at the discretion of the Artistic Director.


Both
8 - 10
09/15/17-05/26/18
Fri
6:45pm-8:45pm
Register
Panorama Youth Company Snr
PYC is a pre-professional youth dance company with aims to teach the qualities needed to be part of a professional company or organization. The dancers are held to high standards and the expectations of their participation and attitudes are of the highest quality. The company is fast paced, full of fun and high in energy. We pride ourselves on sharing our enthusiasm and passion for dance in the community at various venues and events. Performances in the past have included schools, the PNE, parades, Disneyland and Cruise ships.? Each of our students, ranging in ages from 8-19, must be registered in ballet and one other discipline to be accepted into our Company program. The PYC attend extra rehearsals, weekday and weekend performances and some planned out-of-town engagements.

The Company's repertoire includes Contemporary, Jazz, Lyrical Jazz, Stage and Hip Hop choreography. A strong commitment is required and placement is at the discretion of the Artistic Director.


Both
13 - 18
09/15/17-05/26/18
Fri
7:30pm-9:30pm
Register
Pre Ballet (A)
This program is a comprehensive early childhood dance syllabus that is based on the children's physical, emotional and cognitive development. It encourages creativity, self-expression, and fundamental movement skills.

Age: Students will be entering kindergarten in September


Both
4.5 - 6
09/11/17-05/26/18
Mon
3:45pm-4:30pm
Register
Pre Ballet (B)
This program is a comprehensive early childhood dance syllabus that is based on the children's physical, emotional and cognitive development. It encourages creativity, self-expression, and fundamental movement skills.

Age: Students will be entering kindergarten in September.


Both
4.5 - 6
09/09/17-05/26/18
Sat
1:45pm-2:30pm
Register
Pre Ballet (C)
This program is a comprehensive early childhood dance syllabus that is based on the children's physical, emotional and cognitive development. It encourages creativity, self-expression, and fundamental movement skills.

Age: Students will be entering kindergarten in September


Both
4.5 - 6
09/09/17-05/26/18
Sat
10:15am-11:00am
Register
Pre-Primary (A)
Ballet positions, technique, and exercises will be covered as dancers develop poise, grace, & confidence. These levels offer an introduction to the Royal Academy of Dancing Syllabus and, upon the teacher's discretion, children may be entered into a short formal examination conducted by the teacher and RAD examiner.

Ages 6 - 7 years


Both
5.5 - 7
09/15/17-05/26/18
Fri
4:30pm-5:30pm
Register
Pre-Primary (B)
Ballet positions, technique, and exercises will be covered as dancers develop poise, grace, & confidence. These levels offer an introduction to the Royal Academy of Dancing Syllabus and, upon the teacher's discretion, children may be entered into a short formal examination conducted by the teacher and RAD examiner.

Ages 6 - 7 years


Both
5.5 - 7
09/09/17-05/26/18
Sat
9:15am-10:15am
Register
Pre-Primary (C)
Ballet positions, technique, and exercises will be covered as dancers develop poise, grace, & confidence. These levels offer an introduction to the Royal Academy of Dancing Syllabus and, upon the teacher's discretion, children may be entered into a short formal examination conducted by the teacher and RAD examiner.

Ages 6 - 7 years


Both
5.5 - 7
09/09/17-05/26/18
Sat
12:45pm-1:45pm
Register
Primary A
**Note: Student must also register in Primary A class on Saturday 2:45pm-3:30pm

Ballet positions, technique, and exercises will be covered as dancers develop poise, grace, & confidence. This level offer an introduction to the Royal Academy of Dancing Syllabus and, upon the teacher's discretion, children may be entered into a short formal examination conducted by the teacher and RAD examiner.


Both
6 - 9
09/11/17-05/26/18
Mon
5:30pm-6:15pm
Register
Primary A
**Note: Student must also register in Primary A class on Monday 5:30-6:15pm

Ballet positions, technique, and exercises will be covered as dancers develop poise, grace, & confidence. This level offer an introduction to the Royal Academy of Dancing Syllabus and, upon the teacher's discretion, children may be entered into a short formal examination conducted by the teacher and RAD examiner.


Both
6 - 9
09/09/17-05/26/18
Sat
2:45pm-3:30pm
Register
Primary B
*Note that students must also take Primary B class on Thursday 4:30-5:15pm

Ballet positions, technique, and exercises will be covered as dancers develop poise, grace, & confidence. Pre-primary & Primary levels offer an introduction to the Royal Academy of Dancing Syllabus and, upon the teacher's discretion, children may be entered into a short formal examination conducted by the teacher and RAD examiner.


Both
6 - 9
09/09/17-05/26/18
Sat
12:00pm-12:45pm
Register
Primary B
**Note: Student must also register in Primary B class on Saturday 12:00-12:45pm

Ballet positions, technique, and exercises will be covered as dancers develop poise, grace, & confidence. This level offer an introduction to the Royal Academy of Dancing Syllabus and, upon the teacher's discretion, children may be entered into a short formal examination conducted by the teacher and RAD examiner.


Both
6 - 9
09/14/17-05/26/18
Thu
4:30pm-5:15pm
Register
Primary C
*Note that students must also take Primary C class on Friday 3:45-4:30pm

Ballet positions, technique, and exercises will be covered as dancers develop poise, grace, & confidence. Pre-primary & Primary levels offer an introduction to the Royal Academy of Dancing Syllabus and, upon the teacher's discretion, children may be entered into a short formal examination conducted by the teacher and RAD examiner.


Both
6 - 9
09/14/17-05/26/18
Thu
3:45pm-4:30pm
Register
Primary C
*Note that students must also take Primary C class on Thursday at 3:45-4:30

Ballet positions, technique, and exercises will be covered as dancers develop poise, grace, & confidence. Pre-primary & Primary levels offer an introduction to the Royal Academy of Dancing Syllabus and, upon the teacher's discretion, children may be entered into a short formal examination conducted by the teacher and RAD examiner.


Both
6 - 9
09/15/17-05/26/18
Fri
3:45pm-4:30pm
Register
Teen Ballet
This class is offered to the students who are wanting to start classes at a more advanced age. Students aged 12 and up will have 0 - 2 years ballet experience and will participate in this weekly class, working on RAD open syllabus work.


Both
10.5 - 18
09/15/17-05/26/18
Fri
6:45pm-8:00pm
Register
Class
Gender
Ages
Dates
Days
Times
Register
Advanced Found
Designed for those students showing technical skill or those wishing to pursue a career in dance at the performing or teaching level, the major levels provide an opportunity for committed students to further develop their technical skills. Pointe shoes are introduced at the vocational level. Please note that at this level, students will be required to take classes through the month of June and the first 2 weeks of July.


Both
12 - 18
09/11/17-05/26/18
Mon
8:00pm-9:30pm
Register
Advanced Found
Designed for those students showing technical skill or those wishing to pursue a career in dance at the performing or teaching level, the major levels provide an opportunity for committed students to further develop their technical skills. Pointe shoes are introduced at the vocational level. Please note that at this level, students will be required to take classes through the month of June and the first 2 weeks of July.


Both
12 - 18
09/13/17-05/26/18
Wed
5:00pm-6:30pm
Register
Ballet Comp Jnr
Ballet Competition class for students enrolled in ballet levels Primary, Grade 1, Grade 2, Grade 3

Students will work on choreography throughout the year, then enter into 3 competitions in the spring


Both
7 - 10
09/08/17-05/25/18
Fri
5:00pm-5:45pm
Register
Grade 1
Grade 1 requires 2 classes per week, please also register for Tuesday, 5:45 class as well.

The eight grades provide a gradual progression in ballet training encouraging children to achieve a high technical standard, freedom of expression and love of dance. Students may be examined in a formal setting to provide an independent evaluation of their dancing. Students may be examined at a presentation level or a full grade level at the discretion of the teacher.


Both
7 - 9
09/09/17-05/26/18
Sat
10:45am-11:45am
Register
Grade 1
Grade 1 requires 2 classes per week, please also register for Saturday, 10:45am class as well.

The eight grades provide a gradual progression in ballet training encouraging children to achieve a high technical standard, freedom of expression and love of dance. Students may be examined in a formal setting to provide an independent evaluation of their dancing. Students may be examined at a presentation level or a full grade level at the discretion of the teacher.


Both
7 - 9
09/12/17-05/26/18
Tue
5:45pm-6:45pm
Wait List
Grade 2A
Grade 2 requires 2 classes per week, please also register for Tuesday, 3:45 class as well.

The eight grades provide a gradual progression in ballet training encouraging children to achieve a high technical standard, freedom of expression and love of dance. Students may be examined in a formal setting to provide an independent evaluation of their dancing. Students may be examined at a presentation level or a full grade level at the discretion of the teacher.


Both
8 - 10
09/15/17-05/26/18
Fri
3:45pm-5:00pm
Wait List
Grade 2A
Grade 2 requires 2 classes per week, please also register for Friday, 3:45 class as well.

The eight grades provide a gradual progression in ballet training encouraging children to achieve a high technical standard, freedom of expression and love of dance. Students may be examined in a formal setting to provide an independent evaluation of their dancing. Students may be examined at a presentation level or a full grade level at the discretion of the teacher.


Both
8 - 10
09/12/17-05/26/18
Tue
3:45pm-5:00pm
Register
Grade 2B
Grade 2 requires 2 classes per week, please also register for Saturday, 1:15pm class as well.

The eight grades provide a gradual progression in ballet training encouraging children to achieve a high technical standard, freedom of expression and love of dance. Students may be examined in a formal setting to provide an independent evaluation of their dancing. Students may be examined at a presentation level or a full grade level at the discretion of the teacher.


Both
8 - 10
09/13/17-05/26/18
Wed
6:30pm-7:45pm
Register
Grade 2B
Grade 2 requires 2 classes per week, please also register for Wednesday, 6:30pm class as well.

The eight grades provide a gradual progression in ballet training encouraging children to achieve a high technical standard, freedom of expression and love of dance. Students may be examined in a formal setting to provide an independent evaluation of their dancing. Students may be examined at a presentation level or a full grade level at the discretion of the teacher.


Both
8 - 10
09/09/17-05/26/18
Sat
1:15pm-2:30pm
Register
Grade 3
Grade 3 requires 2 classes per week, please also register for Friday, 6:45pm The eight grades provide a gradual progression in ballet training encouraging children to achieve a high technical standard, freedom of expression and love of dance. Students may be examined in a formal setting to provide an independent evaluation of their dancing. Students may be examined at a presentation level or a full grade level at the discretion of the teacher.


Both
9 - 11
09/09/17-05/26/18
Sat
2:30pm-4:00pm
Register
Grade 3
Grade 3 requires 2 classes per week, please also register for Saturday, 2:30pm class as well.The eight grades provide a gradual progression in ballet training encouraging children to achieve a high technical standard, freedom of expression and love of dance. Students may be examined in a formal setting to provide an independent evaluation of their dancing. Students may be examined at a presentation level or a full grade level at the discretion of the teacher.


Both
9 - 11
09/15/17-05/26/18
Fri
6:00pm-7:30pm
Register
Grade 4
Grade 4 requires 2 classes per week, please also register for Tuesday, 6:45pm The eight grades provide a gradual progression in ballet training encouraging children to achieve a high technical standard, freedom of expression and love of dance. Students may be examined in a formal setting to provide an independent evaluation of their dancing. Students may be examined at a presentation level or a full grade level at the discretion of the teacher.


Both
9 - 12
09/09/17-05/26/18
Sat
11:45am-1:15pm
Register
Grade 4
Grade 4 requires 2 classes per week, please also register for Saturday, 11:45 The eight grades provide a gradual progression in ballet training encouraging children to achieve a high technical standard, freedom of expression and love of dance. Students may be examined in a formal setting to provide an independent evaluation of their dancing. Students may be examined at a presentation level or a full grade level at the discretion of the teacher.


Both
9 - 12
09/12/17-05/26/18
Tue
6:45pm-8:15pm
Register
Grade 5
Grade 5 requires 2 classes per week, please also register for Wednesday, 5:00pm The eight grades provide a gradual progression in ballet training encouraging children to achieve a high technical standard, freedom of expression and love of dance. Students may be examined in a formal setting to provide an independent evaluation of their dancing. Students may be examined at a presentation level or a full grade level at the discretion of the teacher.


Both
10 - 18
09/11/17-05/26/18
Mon
3:30pm-5:00pm
Register
Grade 5
Grade 5 requires 2 classes per week, please also register for Monday, 3:30pm The eight grades provide a gradual progression in ballet training encouraging children to achieve a high technical standard, freedom of expression and love of dance. Students may be examined in a formal setting to provide an independent evaluation of their dancing. Students may be examined at a presentation level or a full grade level at the discretion of the teacher.


Both
10 - 18
09/13/17-05/26/18
Wed
5:00pm-6:30pm
Register
Grade 6 (1st yr)
The eight grades provide a gradual progression in ballet training encouraging children to achieve a high technical standard, freedom of expression and love of dance. Students may be examined in a formal setting to provide an independent evaluation of their dancing. Students may be examined at a presentation level or a full grade level at the discretion of the teacher.


Both
11 - 18
09/11/17-05/26/18
Mon
5:00pm-6:30pm
Register
Grade 6 (1st yr)
The eight grades provide a gradual progression in ballet training encouraging children to achieve a high technical standard, freedom of expression and love of dance. Students may be examined in a formal setting to provide an independent evaluation of their dancing. Students may be examined at a presentation level or a full grade level at the discretion of the teacher.


Both
11 - 18
09/09/17-05/26/18
Sat
9:15am-10:45am
Register
Grade 6 (2nd yr)
The eight grades provide a gradual progression in ballet training encouraging children to achieve a high technical standard, freedom of expression and love of dance. Students may be examined in a formal setting to provide an independent evaluation of their dancing. Students may be examined at a presentation level or a full grade level at the discretion of the teacher.


Both
11 - 18
09/13/17-05/26/18
Wed
3:30pm-5:00pm
Register
Grade 6 (2nd yr)
The eight grades provide a gradual progression in ballet training encouraging children to achieve a high technical standard, freedom of expression and love of dance. Students may be examined in a formal setting to provide an independent evaluation of their dancing. Students may be examined at a presentation level or a full grade level at the discretion of the teacher.


Both
11 - 18
09/14/17-05/26/18
Thu
3:30pm-5:00pm
Register
Grade 8
The eight grades provide a gradual progression in ballet training encouraging children to achieve a high technical standard, freedom of expression and love of dance. Students may be examined in a formal setting to provide an independent evaluation of their dancing. Students may be examined at a presentation level or a full grade level at the discretion of the teacher.


Both
12 - 18
09/13/17-05/26/18
Wed
6:30pm-8:00pm
Register
Grade 8
The eight grades provide a gradual progression in ballet training encouraging children to achieve a high technical standard, freedom of expression and love of dance. Students may be examined in a formal setting to provide an independent evaluation of their dancing. Students may be examined at a presentation level or a full grade level at the discretion of the teacher.


Both
12 - 18
09/14/17-05/26/18
Thu
6:30pm-8:00pm
Register
Intermediate
Vocational classes are recommended for those ballet students who meet the requirements needed to progress through these challenging levels. Students will be taking at least 6 hours of ballet per week. Please note that at this level, students will be required to take classes through the month of June and the first 2 weeks of July.


Both
11.5 - 18
09/14/17-05/26/18
Thu
5:00pm-6:30pm
Register
Intermediate
Vocational classes are recommended for those ballet students who meet the requirements needed to progress through these challenging levels. Students will be taking at least 6 hours of ballet per week. Please note that at this level, students will be required to take classes through the month of June and the first 2 weeks of July.


Both
11.5 - 18
09/11/17-05/26/18
Mon
6:30pm-8:00pm
Register
Open Ballet Snr
For our senior ballet students who have completed the RAD graded exams to Grade 8, and wish to continue their ballet education.


Both
12 - 18
09/14/17-05/26/18
Thu
8:00pm-9:30pm
Register
Open Ballet Snr
For our senior ballet students who have completed the RAD graded exams to Grade 8, and wish to continue their ballet education.


Both
12 - 18
09/13/17-05/26/18
Wed
8:00pm-9:30pm
Register
Pointe Variation
This class is designed for students enrolled in the Advanced Vocational levels (Advanced Foundation to Advanced 2). The focus of this class will be strengthening pointe technique and expanding pointe vocabulary. This knowledge will then be applied to learning classical Ballet Variations from various historical ballets.


Both
10 - 18
09/15/17-05/26/18
Fri
5:00pm-6:00pm
Register
Pre Ballet A
This program is a comprehensive early childhood dance syllabus that is based on the children's physical, emotional and cognitive development.

It encourages creativity, self-expression, and fundamental movement skills.

Age: students will be entering kindergarten in September


Both
4.5 - 6
09/15/17-05/26/18
Fri
3:30pm-4:15pm
Register
Pre Ballet B
This program is a comprehensive early childhood dance syllabus that is based on the children's physical, emotional and cognitive development.

It encourages creativity, self-expression, and fundamental movement skills.

Age: students will be entering kindergarten in September


Both
4.5 - 6
09/09/17-05/26/18
Sat
9:15am-10:00am
Register
Pre Primary A
Ages 6 - 7 years - These levels offer an introduction to the Royal Academy of Dancing Syllabus and, upon the teacher's discretion, children may be entered into a short formal examination conducted by the teacher and RAD examiner.


Both
5.5 - 8
09/15/17-05/26/18
Fri
5:45pm-6:45pm
Register
Pre Primary B
Ages 6 - 7 years - These levels offer an introduction to the Royal Academy of Dancing Syllabus and, upon the teacher's discretion, children may be entered into a short formal examination conducted by the teacher and RAD examiner.


Both
5.5 - 8
09/09/17-05/26/18
Sat
10:15am-11:15am
Register
Primary A
**Note: Student must also register in Primary class on Friday, 4:00pm.

This level offer an introduction to the Royal Academy of Dancing Syllabus and, upon the teacher's discretion, children may be entered into a short formal examination conducted by the teacher and RAD examiner.


Both
6.5 - 9
09/12/17-05/26/18
Tue
5:00pm-5:45pm
Register
Primary A
**Note: Student must also register in Primary class on Tuesday, 5:00pm.

This level offer an introduction to the Royal Academy of Dancing Syllabus and, upon the teacher's discretion, children may be entered into a short formal examination conducted by the teacher and RAD examiner.


Both
6.5 - 9
09/15/17-05/26/18
Fri
4:15pm-5:00pm
Register
Primary B
**Note: Student must also register in Primary class on Saturday at 11:15am.

This level offer an introduction to the Royal Academy of Dancing Syllabus and, upon the teacher's discretion, children may be entered into a short formal examination conducted by the teacher and RAD examiner.


Both
6.5 - 9
09/15/17-05/26/18
Fri
6:45pm-7:30pm
Register
Primary B
**Note: Student must also register in Primary class on Friday, 6:45pm.

This level offer an introduction to the Royal Academy of Dancing Syllabus and, upon the teacher's discretion, children may be entered into a short formal examination conducted by the teacher and RAD examiner.


Both
6.5 - 9
09/09/17-05/26/18
Sat
11:15am-12:00pm