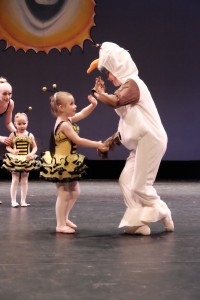 Year-end Production Information
2017 Production is Musical Legends!  Enjoy the music of some of our 'late and great' musicians and singers
Please make note of the show your dancer will be performing in:
CLick to view Show #1, Saturday June 3
Click to view Show #2, Sunday June 4
Technical Rehearsals will be Monday – Friday, May 8 – 12
Dress Rehearsals will be Monday – Thursday, May 29 – June 1
Recital Dates: Saturday & Sunday, June 3 & 4
Technical rehearsals:  Held at the studio / regular dance attire is worn
Please note, that there are NO regularly scheduled classes during tech rehearsal days
Dress rehearsals:  Held at the Bell Centre for the Performing Arts
Please note, that there are NO regularly scheduled classes during dress rehearsal days
Costume is worn, hair and make up done
* Please arrive at tech and dress 10 minutes before your scheduled time.  For the recital, students should arrive 30 minutes prior to show time, with costume on and hair and make up done.
* Please Note:  If a student is absent for more than 3 classes during the months of April and May, participation in the Recital is at the teachers discretion
Testimonials:
We loved, loved, loved the performance this weekend!  Thanks so much for all your hard work.  We have been so pleased with every aspect of our experience at your studio.  Thank you for a great year.   – Laurie S.
I am in awe of what this dance school provides for their students…fun, skills, technique, passion, love! My daughter has only been in jazz for two years, but I sat there tonight at British Mania at the Bell Centre with tears in my eyes watching her perform! Thank you Miss Stacey! It was heartwarming to see Miss Lisa bid a fond farewell to her graduates and for the kind words she had for the instructors. Panorama Dance is truly all about family!
Thank you! – Sherry L